Turkey Toss Lacrosse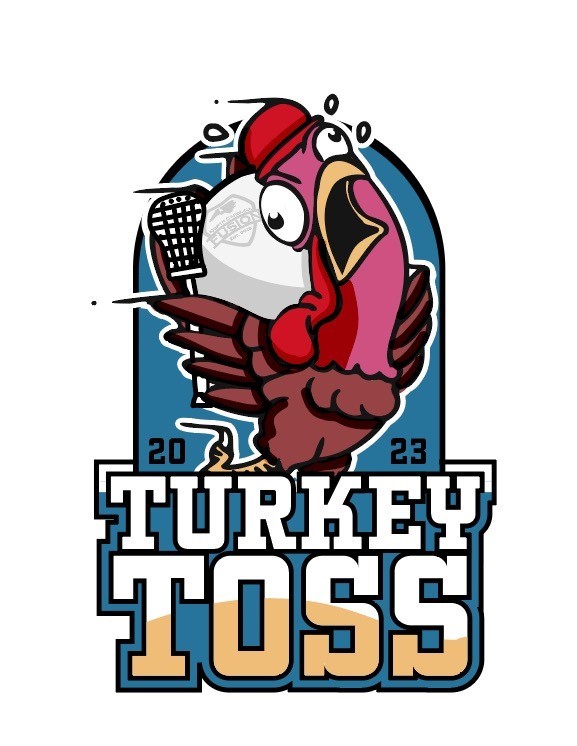 Join us in the beautiful Triad region of North Carolina for the Turkey Toss (formerly known as the Triad Pumpkin Classic), as we enjoy the spectacular Fall foliage with the top club lacrosse programs in the center of the Tarheel State.
The Turkey Toss is a boutique event that will be played at one location on four manicured Bermuda grass fields as well as six turf fields.
Participating teams will compete in a five game guarantee championship format, crowning a champion in each division with a championship medal and team trophy.


LOCATION

Truist Sports Park
428 Twins Way
Bermuda Run, NC 27006
DIVISIONS
We will field teams in grade-based divisions to align with the direction of all tournaments and make it easier for your program to roster teams. However, any program that is still using age based can still play in the tournament.
Simply register your team (s) based on the oldest player on the roster. We will field divisions (except High School) based on single graduation years. We will combine two graduation years based on need. Additionally, with enough interest we will split divisions into A & B brackets.
Any program or team with any questions or concerns on where to register their team (s) should contact us and we can advise with the proper division to register for.
HS Division A - HS Varsity 24/25 (Grades 11-12) | $1800
HS Division B - HS Jr Varsity 26/27 (Grades 9-10) | $1800
HS Division C - 2027 (Grade 9) | $1800
2028 (Grade 8) | $1800
2029 (Grade 7) | $1800
2030 (Grade 6) | $1800
2031 (Grade 5) | $1400
2032 (Grade 4) | $1400
Early Bird discount: $200 | Register by September 15th to receive the early bird discount.
2033/34 - 7V7 format (Grades 2-3) | $1000
Early Bird discount: $100 | Register by September 15th to receive the early bird discount.
Deadline to register:
October 31, 2023
Are you bringing 5+ teams?
Please email ljohn@ncfusion.org for a multi-team discount.
Team Fees

Early Bird

$1600.00 per team

Regular

$1800.00 per team

Team Fees

Early Bird

$1600.00 per team

Regular

$1800.00 per team

Team Fees

Early Bird

$1600.00 per team

Regular

$1800.00 per team

Team Fees

Early Bird

$1600.00 per team

Regular

$1800.00 per team

Team Fees

Early Bird

$1600.00 per team

Regular

$1800.00 per team

Team Fees

Early Bird

$1600.00 per team

Regular

$1800.00 per team

Team Fees

Early Bird

$1200.00 per team

Regular

$1400.00 per team

Team Fees

Early Bird

$1200.00 per team

Regular

$1400.00 per team

Team Fees

Early Bird

$900.00 per team

Regular

$1000.00 per team